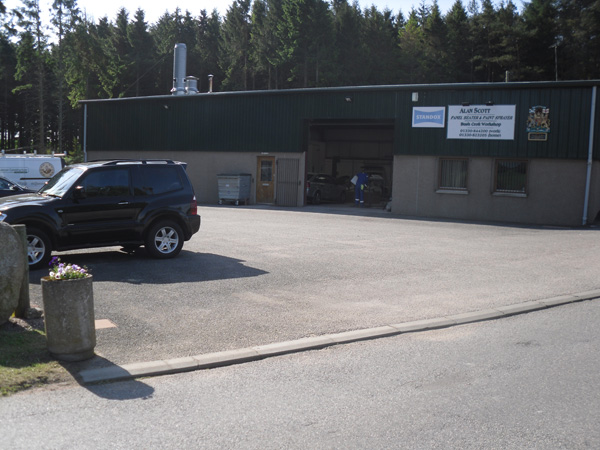 Welcome to Alan Scott Panel Beater and Paint Sprayer founded in 1986 this family run business has built up an outstanding reputation for its high quality work and first class customer service.
Alan, the founder of Alan Scott Panel Beater and Paint Sprayer, has been in business for 25 years and in the trade for over 30 years so he has a vast experience of the trade. He and his staff provide a personal touch and carry out work to the customer's exact requirements on a variety of vehicles, ranging from a vintage Bentley, a Ferrari, to the modern cars of today. All vehicle repairs undertaken, agricultural vehicles and light commercial vehicles included.
Alan Scott Panel Beater and Paint Sprayer is committed to delivering quality service to our customers with all work being carried out in the purpose built 340 square metre workshop which has all the necessary equipment to carry out repairs to a very high standard. All paint work is carried out in a low bake spray oven using Standox water based paint.
Alan deals with insurance companies on a daily basis and would be happy to advise you with any queries regarding accident damage. If you are involved in an accident our main aim is to get you back on the road as quickly as possible and with the least inconvenience. If you need to use our services, you can rest assured that your vehicle will receive a quality, guaranteed repair to the highest standards. A courtesy car is available for all insurance work.
We also carry out work for local business fleets and Balmoral Estate and are very honoured to have The Royal Warrant of Appointment by her Majesty the Queen.
We are committed to quality of service and competitive pricing and work very hard to maintain this.
Thank you for taking the time to visit the website.